BETTER TOGETHER
ForestPlots.net provides a unique place for everyone who wants to measure, monitor and understand the world's forests, and especially the tropical forests. Together we track more than 6,000 forest plots in 62 countries, recording the work of over 2,500 people.
ForestPlots.net aims to help and connect forest scientists and forest people worldwide.
Partners independently access, analyse and manage the information from their own plots, and can choose to join and initiate their own collaborative projects across countries and continents.
ForestPlots.net hosts data from many individual researchers and networks including AfriTRON, ECOFOR, PPBio, RAINFOR, SECO and T-FORCES. Find out more about being involved. Follow us on Twitter and Facebook.
---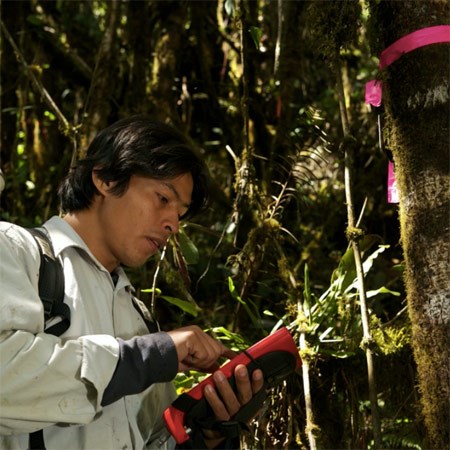 STORING & SHARING DATA
Through Forestplots.net you can securely store, manage and analyse tropical forest plot data. You choose the level of access to your data. This can be just your research group, other collaborators, or give open access to all registered ForestPlots.net users.
You can showcase your data to colleagues with similar interests. Data sharing for regional and large scale-analysis is facilitated if you choose to collaborate with other users.
NEW: ForestPlots.net can now store functional trait data.
Please read our code of conduct and contact us at admin@forestplots.net if you would like to store your plot data securely in ForestPlots.net.
---
WORKING WITH DATA
Data contained in ForestPlots.net are based on the shared vision and hard work of hundreds of people across the globe. If you would like to use data from ForestPlots.net, firstly, please read our Code of Conduct. The code of conduct sets out our vision of how we should work together to ensure that this collaborative project continues to grow.